The Benefits of Beeswax Wood Polish and Finish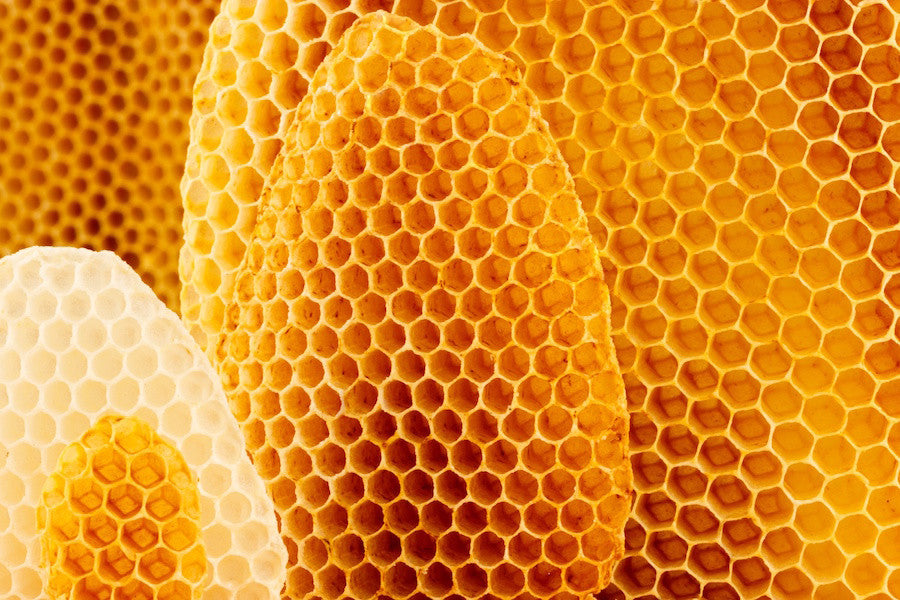 How many times have you heard the phrase that not all products are created equal? Just because a product is meant to clean and polish your wood, that doesn't mean it is the right product for you to use.
Do you want something that will get the job done and at the same will not throw a bunch of harmful chemicals in the air your breathe? Who doesn't? Quality products are important for your health and your home.
Well, many people are turning to beeswax for a natural wood polish and finish. 
Touch of Beeswax wood finish products will help to provide your furniture with one of the most natural looking finishes in the industry. This amazing product can help bring the true beauty of your wood out for all to see. It will form a rich, glossy coating that embellishes your furniture, rather than cause the natural beauty in the wood to be distorted. When you touch the wood, it leaves it feeling silky-smooth. Instead of getting a surface that looks awful and feels absolutely horrible, you can have one that is going to leave you looking at the wood for hours.
Touch of Beeswax wood polish can take all of the guesswork out of how to clean and protect your wood items. Long gone are the days of pollutants and chemicals having to be in your home. You are in complete control of the items you use, so why not use something that is going to get the job done and be safe to use at the same time? It truly doesn't get any easier than this. With one amazing wood preserving product, you can put an end to all of your worries and leave your surfaces looking spectacular.
Touch Of Beeswax Wood Preserver penetrates directly into the wood to eliminate dry, dull, moisture and sun damaged surfaces, leaving a wonderful lustrous, warm shine. It's the type of shine that professional home decorators dream of!

Note: If you let the Touch of Beeswax set overnight on a dry piece of wood it will penetrate up to 1/4 inch into the wood surface. Now we are talking about preserving!
5 Reasons Why Beeswax Wood Polish And Preserver Works
As a wood polish and preserver, beeswax is not just a buzzword that comes and goes. It simply works - minus the toxins.
Beeswax wood polish products are not a new discovery. There was a time years ago when all wood products were made of pure beeswax. But concerns on its sustainability and the need to mass-produce products sans the beeswax paved the way to cleaning alternatives ridden with harsh chemicals.
That's how we became accustomed to the toxic scents of our conventional bathroom cleaner, dishwashing liquids, and floor polishes. That's also how we grew tired of those headache-inducing chemicals and decided to take back our control on what types of cleaning items to use.
These days, the concept of "green cleaning" is increasingly becoming a way of life as more and more people become aware of most cleaning chemical's harsh effects both on our health and the environment.
Thus, to "green clean" is to look for cleaning product alternatives which are more environment-friendly, and to choose methods meant to preserve human health and environmental quality. It's about going back to the basics.
With such objective, and given the many long-established cleaning brands available today in the supermarket, let's list down the reasons why beeswax wood polish and preserver works.
Benefits of using beeswax wood polish and preserver
1. It gives a shiny finish.
Beeswax wood polish and preserver is just as effective as other commercial products in bringing out the true beauty of the wooden furniture. Let's face it, some wood polish products and their synthetic components can alter, even distort, the color and appearance of the original wood.
Beeswax wood polish transforms dry, dull, and sun-damaged surfaces into naturally smooth ones, giving them a warm and nice glow. Its rich and glossy coating creates brilliance that attracts the eye. In comparison, a varnish which is made of resin results in a dry, hard wood finish, making it look old and weather-beaten.
2. It's natural.
The most important part about the beeswax is that it's natural. Our wooden furniture turn pleasing to the eyes without assailing our nose every time they release harmful chemicals to the environment and cause indoor pollution. There's also a reduced chance it can harm our skin when we come in contact with it because beeswax is a common and natural ingredient in skin moisturizers and lip balms. It leaves the wood silky-smooth to the touch.
Sara Snow, the author of "Sara Snow's Fresh Living," states that switching to greener products and methods (such as using beeswax wood polish and preserver) "helps reduce pollution to our waterways and the air and it minimizes your impact on ozone depletion and global climate change with fewer smog-producing chemicals."
Being natural is one of the top reasons why beeswax wood polish and preserver is a great choice.
3. It guarantees durability.
Beeswax contains high-carbon paraffin which not only feeds into the wood but also seals and protects its surface, especially from moisture and sunlight. This ensures much needed durability especially for those furniture that are left sitting next to an open window or door, exposed to damp winds or even rainstorms. Soon, this leads to a deteriorated condition.
While a varnish may also serve as a protective coating to wood, it doesn't quite penetrate like beeswax does.
As a primary wood finish, beeswax-made paste has to be reapplied a little more often as they don't last as long as other finishes such as lacquers, shellacs, varnishes and oil finishes. When the wood is coated repeatedly, the beeswax can remain on the wood for longer periods, unless it's subjected to wear and tear and dissolution through the use of a cleaner.
Beeswax is most effective when used as a polish on top of another type of finish.
4. It's safe to ingest.
Beeswax wood polish and finish is definitely safe to use on your wooden salad bowls and chopping boards. Of course we don't usually gnaw on these kitchen items, but many of our food come in contact with these surfaces, so we have to make sure that they're not coated with chemical or toxic products.
Because beeswax is safe for human consumption, it's also safe as wood polish or finish for wooden kids' toys (even safer than those made of plastic materials). Children, when left unmonitored, have the unconscious habit of nibbling on anything they get hold of.
Even when they are not ingested, chemical cleaning products pose health hazards including chemical burns to the skin and eyes. Environment-safe products such as beeswax polish aren't corrosive and meet strict standards in terms of inhalation toxicity, combustibility, and skin absorption.
5. It's inexpensive.
Beeswax is a natural substance that is widely available, assuming sustainability measures are in place. Making beeswax wood polish and preserver needs fewer yet safer ingredients.
There are many reliable resources for do-it-yourself beeswax wood products, making them quite doable if you have the necessary time, interest, and skill. In effect, going for it can save you some cash as opposed to buying commercial yet unsafe products. It can also give a sense of empowerment to know exactly what goes into the product you are using, and knowing that you can create the product yourself.
Tiring as it may sound, "health is wealth." Given the rising cost of healthcare, imagine how much we can save when we opt for healthier and more environment-friendly cleaning and wood polishing and preserving products.
For example, studies have shown that using a household cleaning spray, even in small amounts and as infrequent as once a week, raises the risk of developing asthma. Sara Snow says that using "green" cleaning products (including beeswax pastes) can reduce the chances of developing asthma, which "today is the most common chronic illnesses in the United States."
Switch to beeswax wood polish and preserver now
With such strong reasons why beeswax wood polish and preserver works, it's high time we all switch to a more "green" and healthy way to clean and preserve our wooden household items.
Beeswax is indeed nature's gift and wood's friend. It should not be a mere fad. Let's make it a way of life.
---