Switch to Beeswax Furniture Polish and Finish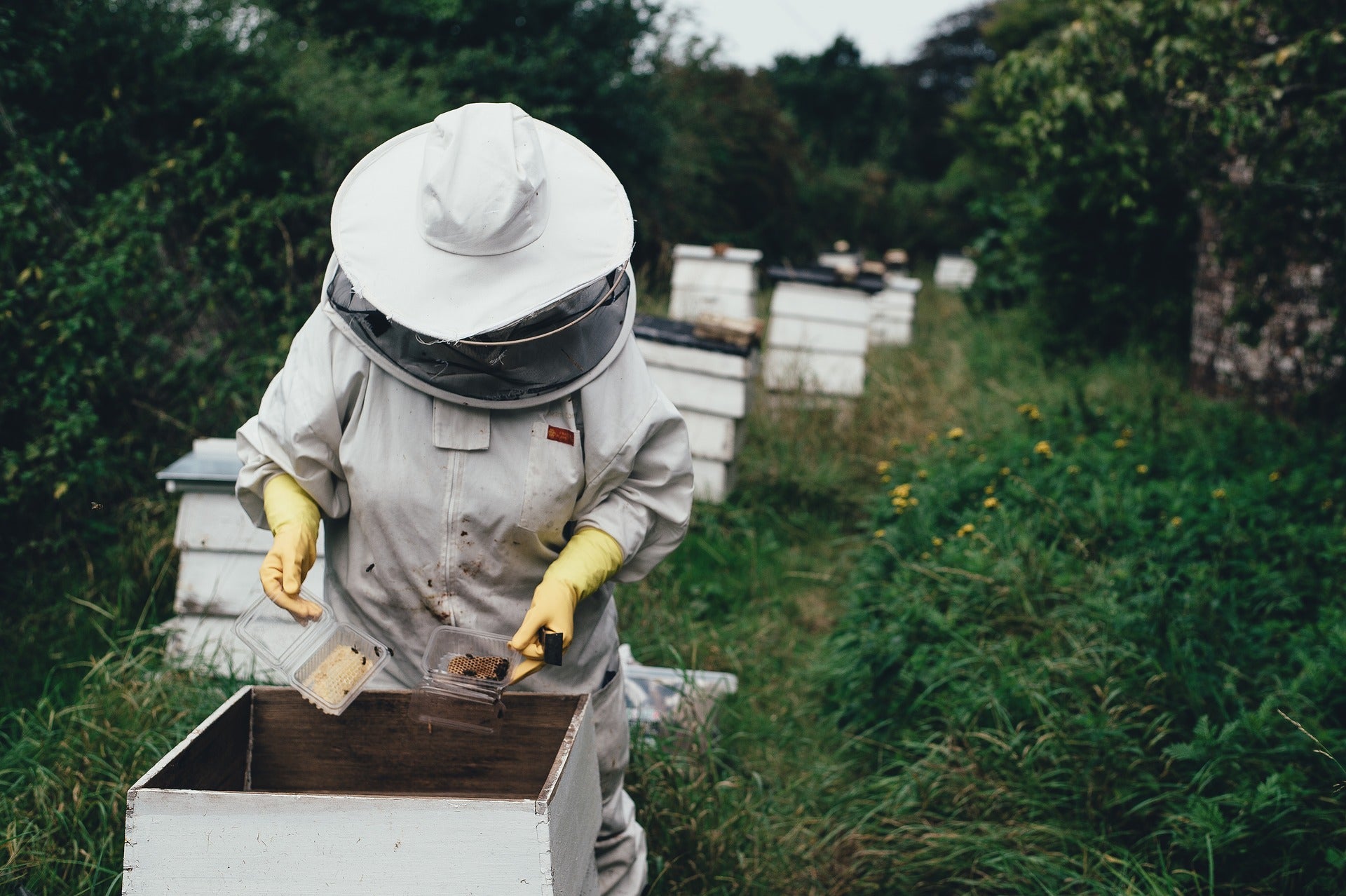 Maintaining wood furniture can be difficult. It is especially complicated when you want the furniture to last long. Some polishing and finishing products can be harmful to the surface of the furniture. 
Thankfully, Touch of Beeswax wood products not only cleans but preserves furniture as well.
Touch of Beeswax wood finish products will allow you to achieve a natural look to bring the beauty of the wood. The vibrant and glossy coating from the product highlights the furniture in the best way possible. The solution leaves a silky-smooth surface without leaving a sticky residue.
The all-natural solution penetrates the wood deeply to eliminate damages caused by dust, exposure to the sun, and more. The bright and lustrous shine brings out the beauty of the wood surface that will surely last for years.
The quality of beeswax furniture polish and finish is not the only benefit of the product. Here are a few reasons why you should consider using Touch of Beeswax for your furniture.
Benefits of Beeswax Wood Polish and Finish
The use of beeswax is, surprisingly, not a new discovery. It has long been used in various products such as candles, sealing wax, threads, ropes, and sealants. Modern products also take advantage of the versatility of this raw product. 
The cosmetics industry has rediscovered the fantastic properties of beeswax. Various cosmetics companies have begun using it for lotions, lip balms, soaps, and even baby skin products.
Now, beeswax can be used to preserve and clean your priced furniture at home. Here are some key benefits of using wax for wood polishing and finishing. 
Non-Toxic and Safe
Beeswax is directly sourced from nature, which means it is non-toxic. Because of its amazing properties, there is no need for harsh chemicals to achieve the premium look on any wooden surfaces. That means you can use beeswax wood polish and finish products practically anywhere in your home.
Kitchen items such as bowls, chopping boards, and utensils are also made of wood. With the help of beeswax, you can make these wooden items last longer. And, because products such as Touch of Beeswax are made without any harmful chemicals, it is entirely safe to use your kitchen items treated with beeswax.
Additionally, wooden toys are gaining popularity as they are not harmful compared to their plastic parts. Treating your kids' wooden toys with beeswax will allow them to be more durable. Furthermore, even when ingested, beeswax has no adverse effects on children.
Environment-Friendly
Many modern cleaners, polishers, and finishers contain harmful chemicals and toxins. Many customers are unaware that these ingredients are not only harsh to the skin, but some of them are irritants as well. Because you are always in contact with your furniture and other wooden items at home, it is highly likely that your skin will react to these unnatural elements.
Using beeswax products ensures that you have the most natural solution at hand. This eliminates the worry of causing any irritations or allergies. Just like mentioned above, beeswax is even used in cosmetics, which makes it the most skin-friendly polisher that you can find. 
Additionally, using natural ingredients reduces any environmental effects. Any chemicals used in your home eventually end up in waterways through your city's pipes or even when it rains. Some substances also evaporate and turn into some form of gas, which is harmful not only to your and your family but to the air quality as well. 
Semi Waterproof and Highly Effective
Unlike other natural or even chemical products, beeswax brings premium quality to any type of wooden surfaces. The raw materials used in beeswax finish and polish already have the active ingredients that produce high-quality results. Additionally, because of its natural source, there is practically no distortion or damage to the wooden surface.
When processed into liquid and viscous form, these active components penetrate deeply into the particles of the wood. When used regularly, the wooden surface maintains a naturally smooth shine and warm glow. Because there is practically no need for any artificial additives, the products are affordable while providing premium results. 
One active ingredient of beeswax is high-carbon paraffin, which feeds into the wood particles and stays there for a long time. Also, paraffin seals and protects the surface of the furniture, which protects it from water damage and even sunlight. This is perfect for pieces that usually left sitting next to a window or exposed to moisture every day.
Unlike harsh chemicals in cleaners and other polishers, it does not strip the wooden surface of its natural beauty. Moreover, when applied regularly, it provides better protection that improves over time. You can even use beeswax finishers on top of other polishing products.
A Quick Note on Applying Beeswax Furniture Polish and Finish
While it is relatively simple to apply beeswax products on wood, there are a few things that you should note.
Make sure that you prepare your furniture or any wooden items in your home. Thoroughly clean the surface using your preferred cleaning methods. You may want to avoid cleaning solutions that add further damage to the surface. In most cases, a damp cloth is enough to remove any dirt. Just make sure that you wait for the surface to dry before you apply beeswax entirely.

Beeswax polish and finish should be applied in a straight line, preferably in one direction only. Take a clean cloth and dip it in wax. Apply it from one corner or edge in one stroke. When you feel that the wax is used up, dip it again and continue the direction of application. Ensure that the beeswax penetrates all crevices of the item.

You will notice that the product will begin to dry right after you apply it. Note the brand and product instructions for the specific drying time. 

Wait for the product to dry completely. Then, take a dry, clean cloth and bluff it off. It will provide a beautiful leathery finish.

When treating your wooden furniture or item for the first time, it is best to apply two to three coatings before buffing. Allow significant time for the product to dry before applying the next coat.
Final Thoughts
Natural products such as Touch of Beeswax are making a huge comeback. Beeswax products are not only premium in quality, but also affordable, non-toxic, safe to use, and environmentally friendly. Moreover, you don't even have to replace the product that you are currently using. It is perfect to use, along with other cleaning or polishing solutions without any adverse reactions. 
---