Howard Leather Cleaner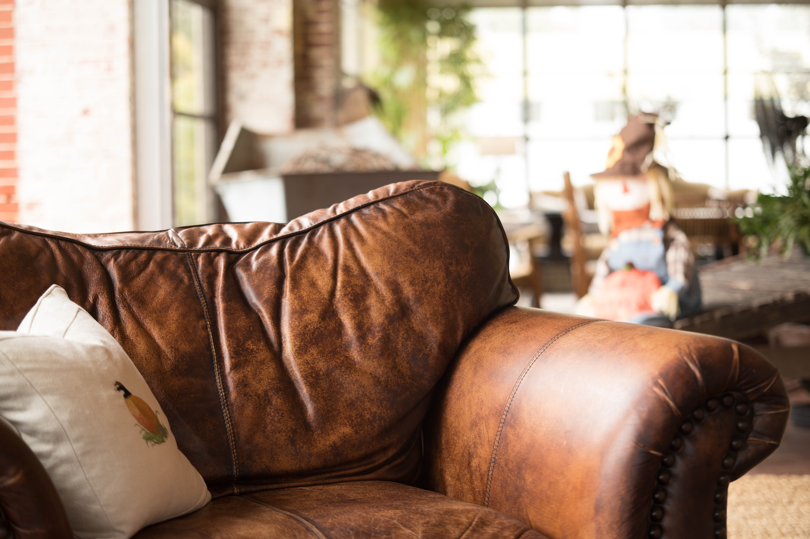 In spite of being durable, leather finishes such as bags, purses, shoes, furniture, luggage, car upholstery and accessories, are all vulnerable to stains, grimes, soot and germs, especially with regular use. To address these susceptibilities, some people would rely on their instincts and do these things:
Clean the leather with water and harsh detergents or regular soap.

This is not a wise thing to do. To maintain its high quality thus protecting our investments, leathers need to breathe. Strong detergent soaps can leave some residue that cause cracks and dry spots. They can also cause discoloration.

Clean the leather using steam.

While we can use steam to clean the leather without damaging the material, it only tackles surface-level germs and dirt. Note that steam doesn't penetrate the leather, so we would have to find another way to spot treat specific stains, blots and marks.
But for surfaces that are clear of these stains and blots, especially leather sofas and car upholsteries which are prone to germs build-up, a regular steam clean is good to maintain a hygienic home and vehicle.
Fortunately, there's a good product in the market that can completely clean leather goods without causing deterioration on the material.
Howard Leather Cleaner is a reliable solution for cleaning leather surfaces against dust, grime, soot, stains, germs and marks. It contains mild biodegradable soaps and surfactants, as opposed to the strong chemical components of regular detergents.
Its main properties are as follows:
 Howard Leather Cleaner is proven effective in reviving and restoring our leather goods' brand new look. As a cleaner, it's also flexible enough to be applied on vinyl and plastic.
For best results after using Howard Leather Cleaner, use Howard Leather Conditioning Cream to nourish, protect, preserve and seal the leather by acting as a water repellent. The result is a new and moisturized look: soft, smooth, elegant and supple (not limp).
Howard Leather Conditioning Cream also contains an all-natural ingredients for its different functions.
Remember that regular leather cleaning and conditioning can prolong the lifespan of your leather goods by preserving its high quality.
---