How to Clean White Spots off Shower Doors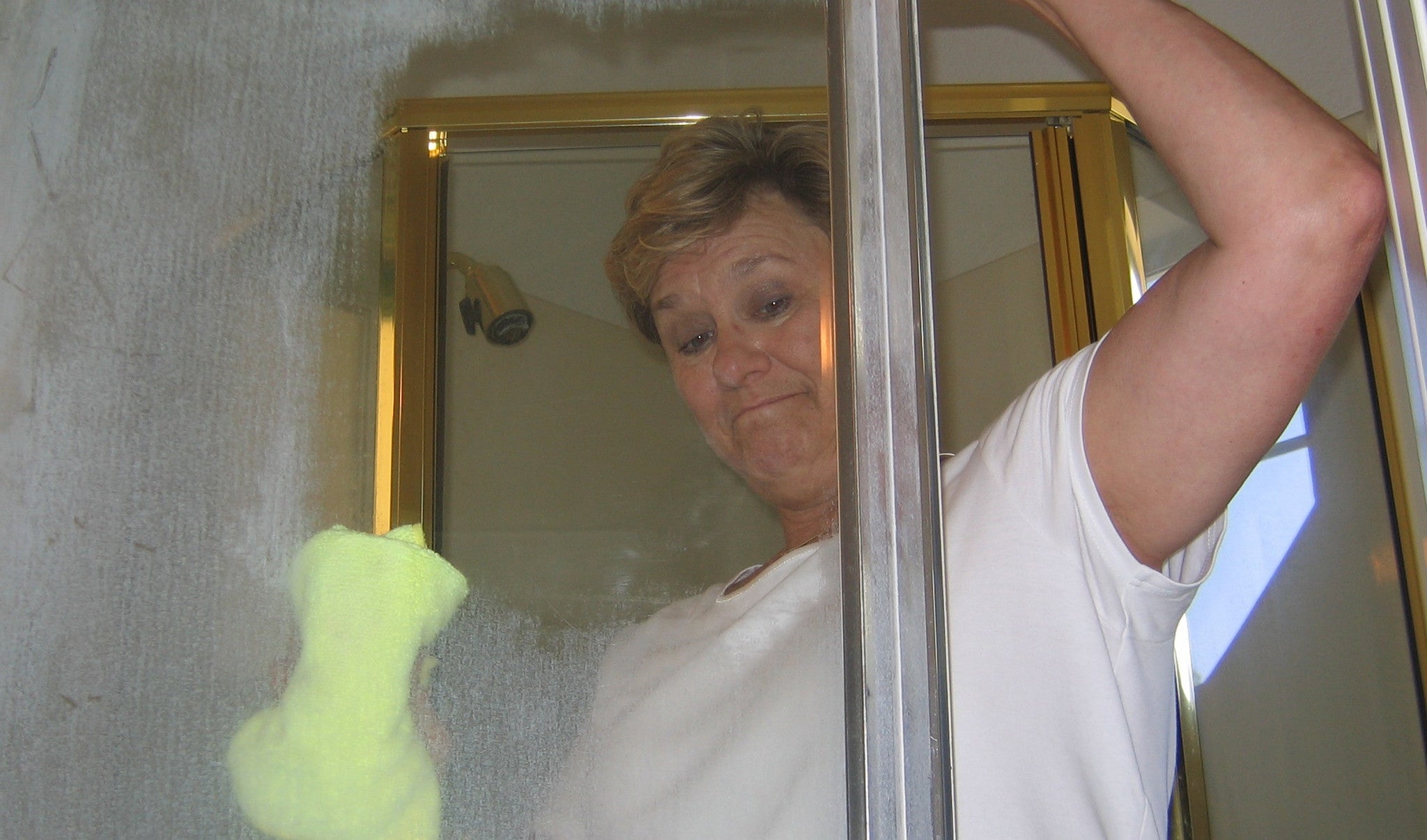 The problem that people run into in the bathroom are those nasty water spots that buildup on shower doors and faucets. Since 85% of the country experiences hard water problems, this is almost a problem that is unavoidable. Finding the right cleaning product  that is recommended by cleaning professionals and even Handyman Magazine.
Check out this article written by the Las Vegas Review Journal and see what they had to say about the effectiveness of the Bring It On Cleaner. Use this product to clean shower doors, windows, tile and grout, tubs, sinks, faucets and drains, stone and brick, and so many more uses.
How to Clean Shower Doors:
Use the Bring It On Cleaner and work in sections at a time. Use a damp 3 mil non abrasive pad and use a circular motion while applying pressure. Let the product do the work. Then wash off the product and see if there are areas that need more attention.
Repeat the process until the surface is to your liking. Do not feel limited to cleaning only shower doors. This is a multi purpose cleaner that can be used on almost all hard surfaces around the house.
For a faster and more effective clean try the Bring It On Drill Brushes
---