Why Drillbrushes Are Still Better Than An Electric Spin Scrubber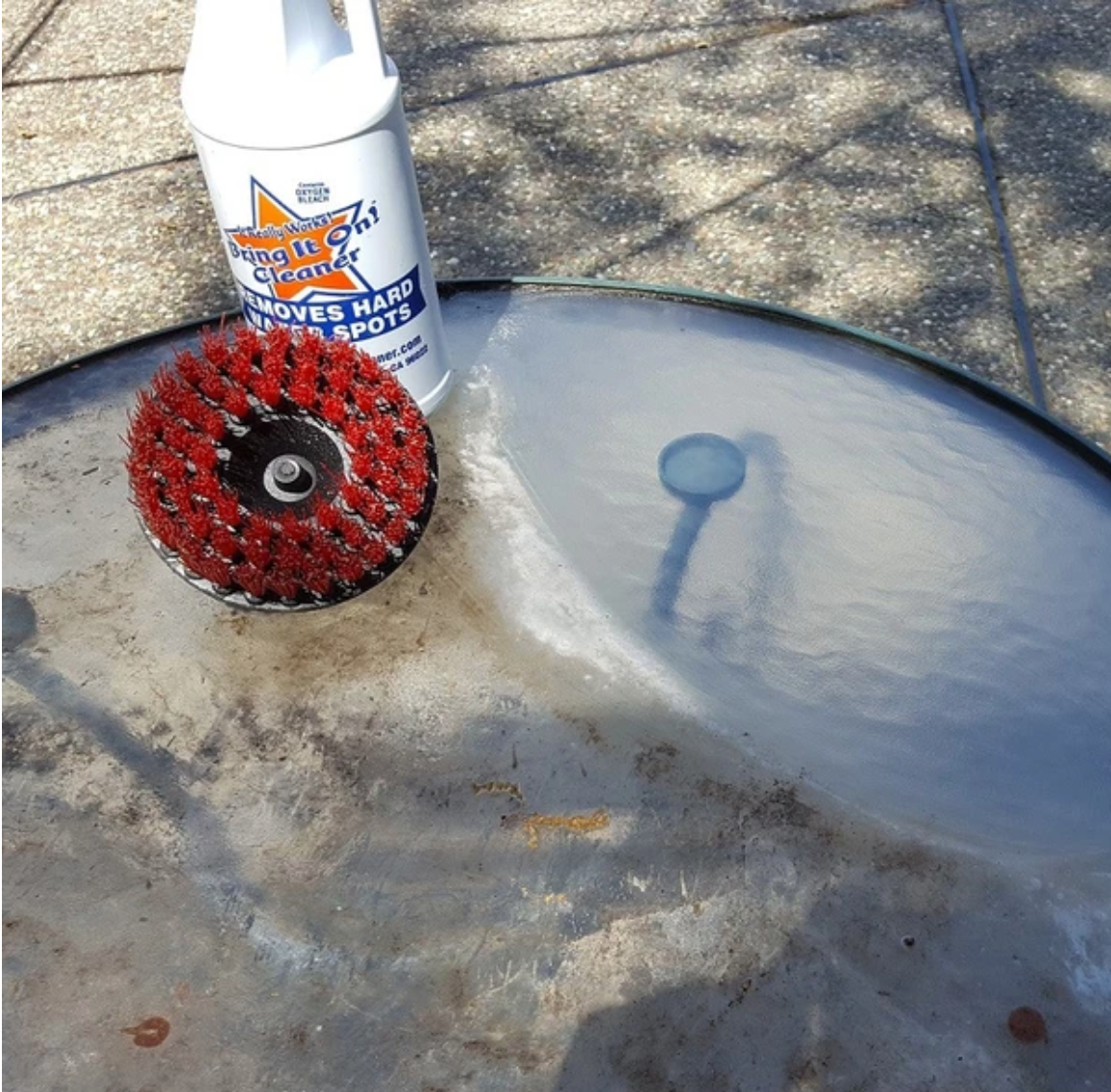 Wise choices when it comes to cleaning the different areas of your house includes effective time management and the use of efficient tools. The tools that you choose must not only hasten your cleaning process but must also give you satisfying cleaning results. For instance, in scrubbing slimy and dirty surfaces, you may opt out of scrubbing manually and you will prefer using spin scrubbers or drillbrushes.
Once you have decided to opt out of manual scrubbing, your next dilemma involve choosing between a drillbrush or spin scrubber. After all, if you want to save time and energy, you have to select the best choice when it comes to cleaning tools. The choice will still depend on your specific situation but this article will describe the advantages of using a drillbrush over a spin scrubber.
Before comparing the drill brush and the spin scrubber, a simple review of their main attributes will prove to be helpful. Spin scrubbers are electrical scrubbing devices that allows you to brush surfaces that needs hard or soft scrubbing. Spin scrubbers have a rotating brush-like material that spins after the electrical plug-in and allows the used to automatically scrub surfaces. Drill brushes on one hand are brushes that you can attach to a power drill thereby producing a good scrubbing effect without the need of the repeated back and forth hand movement required by manual scrubbing.
 Spin scrubbers are manufactured in various designs and sizes that suits different cleaning applications. Some spin scrubbers require direct plug-in to a power supply while some can be rechargeable. In case of rechargeable spin scrubbers, you must remember certain important electrical safety protocols. You must recharge only if the spin scrubber is in the off position. You must not use rechargeable spin scrubber if the protective charging cover is not in place. In case of maintenance, you can use a mild detergent to clean spin scrubbers and some spin scrubbers can be dried by separating its components.
 When you already have a power drill in your house, you can save a lot of money in using drill brushes instead of spin scrubbers. Using drill brushes can also give you faster results in your cleaning process. As the rotational speed of your power drill becomes greater, this results to faster rotation of drill brushes and the results of your scrubbing surfaces becomes quicker and cleaner. The high power in the rotation of your power drill is translated to the very efficient scrubbing capabilities of your drill brushes.
Here is a table comparing the use of the two and summarizes the advantages of drillbrushes over spin scrubbers
| | |
| --- | --- |
| Drillbrush | Spin Scrubber |
| 1. Low cost during purchase | 1. Higher cost during purchase |
| 2. Greater power in scrubbing | 2.Power in scrubbing is limited by the speed of a slow spinner |
| 3. Easy attachment to the power drill and brushes of various sizes and shapes can be used | 3.Specific sizes and shapes of brush are applicable only to specific type of spin scrubber |
| 4. Super quick cleaning result | 4.Use may require longer time to see good cleaning result |
| 5. Need to change the type of brushes attached if cleaning project changes | 5.May need to purchase another type of spin scrubber for a different cleaning project |
The use of drillbrushes is indeed a better choice than using a spin scrubber especially if you have a ready power drill in your house.
Drill brushes are very easy to attach to your power drill. The process is similar to changing out a drill bit. You can be assured that the bristles of the drill brushes will not scratch. Besides being used in bathroom tiles and washtubs, drill brushes can also be used on grimy kitchen surfaces, slimy sinks, dirty shower doors or anything that needs a good deal of scrubbing. You just have to plug-in and skip the tiresome and boring manual hand scrubbing process that always result to back pains and various aches in your body. Drill brushes can also be attached to cordless power drills. This allows you to reach areas that are far from power supply and enables easy handling of the power drill brushes.
Drill brushes that can be attached to power drills comes in variety of sizes and shapes. Oftentimes a set of drill brushes have different drill brushes that can be used in various applications. You can check a wonderful set of drill brushes at bring.it.com. Drill brushes with smaller size is good for smaller sized corners, crevices and surfaces. Smaller sized drill brushes are usually used to quickly clean kitchen grates and it can easily wipe out ugly grease build-up around the edges of kitchenware. Curved round larger brushes are good for cleaning toilet bowls. Round larger drill brushes are also great for scrubbing washtubs and bathroom tiles.
For good cleaning practices, you must have different drill brushes for the bathroom, toilet and kitchen. You can also use bring it on cleaner as a cleaning agent together with your drillbrushes. This adds to the effectiveness and speed of your cleaning process.
Using bring it on drill brushes along with bring it on cleaner can save you a lot of time and energy. Imagine how tiring and grueling it is to hand scrub your tiles, tubs and kitchenware and just having mediocre results in the end. With the use of bring it on cleaner and bring-it on drill brushes, you do not have to be very tired after cleaning. Your scrubbing will also take only minutes instead of hours when you use manual hand scrubbing.
Cleaning using drill brushes will save you money, time and energy. As you use efficient tools in cleaning, you may also find cleaning as an enjoyable process that leads to satisfying results. Most importantly, as you finish your cleaning process quickly, you can then have time for relaxing or doing other pleasurable things that nourishes and recharges you.
Without a quick and efficient cleaning process, you cannot spend the day comfortably resting in your home. You cannot relax because of the ugly grimes you will bound to notice in some areas of your house. Oftentimes, once you start noticing the build-up of dirt, grimes or ugly scales in your kitchen or bathroom, you cannot help but feel the irresistible urge to start cleaning. With the use of drill brushes, you can quickly finish the cleaning required from you. You can enjoy noticing the gleaming kitchenware and you can soak in a newly-scrubbed wash tub while admiring your elegantly cleaned bathroom tiles. All these great benefits can be enjoyed by you as you simply and wisely choose the best cleaning tools like drill brushes.
---