Quick Steps to Remove Hard Water Spots from Car Windshields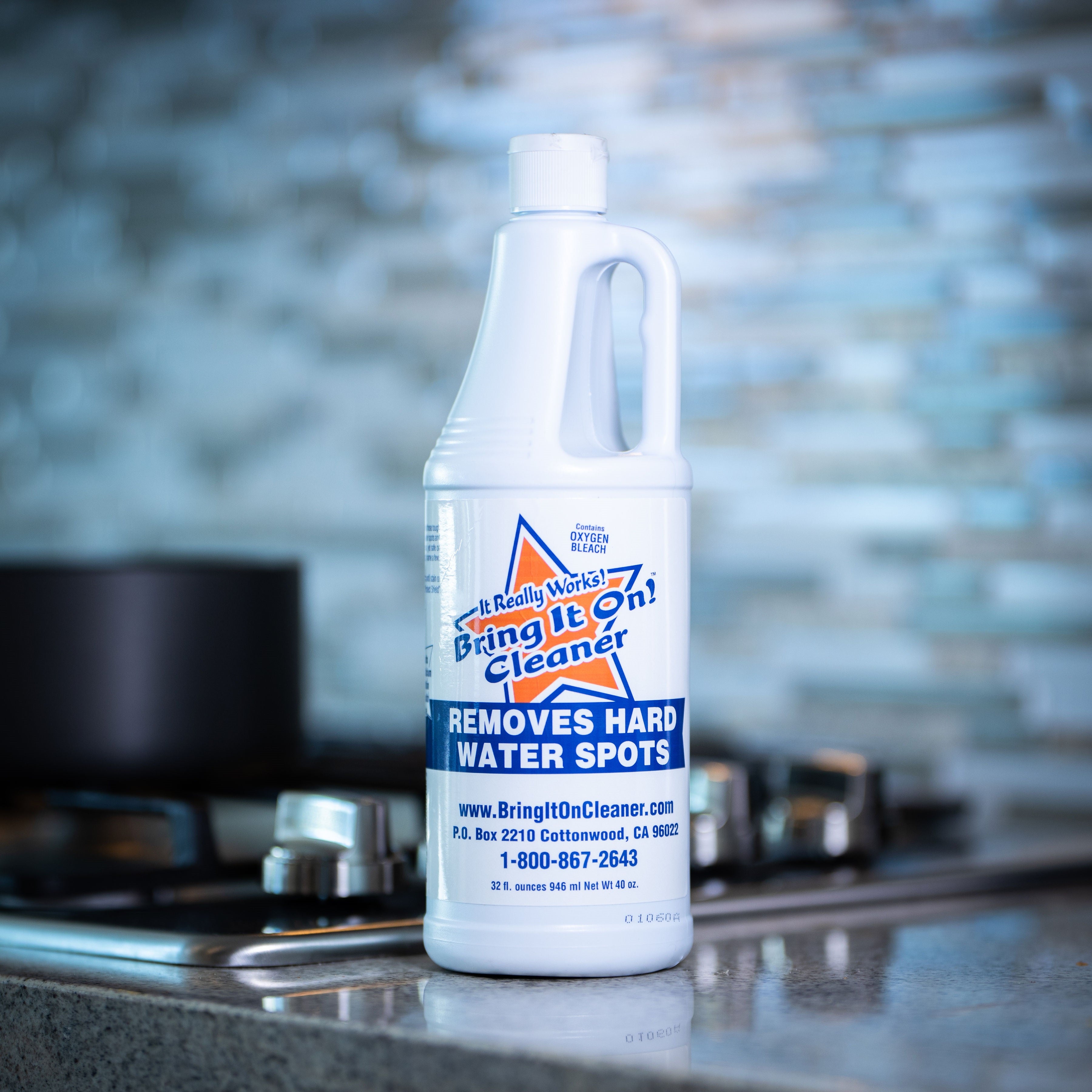 If you're that person whose ease and comfort in driving depends on how clear your car windshield is, then perhaps hard water stains are among your pet peeves. If you have dealt with many times in your life, then you know how tough it is to remove hard water spots from car windshields.
What are hard water spots?
Hard water spots result when the water stream picks up mineral deposits from rocks and soils then carry them to our supply. When water droplets drip or sit on surfaces such as shower glass doors, tiles, kitchen sinks or car glasses, the leave hazy looking marks that are hard to clean off if we don't have the right cleaning solution.
When we say cleaning solution, there are plenty in the market today. But picking the right one means going for the product that works like magic, specifically Bring-it-On Cleaner.
You want proof? Have one in your car now!
Scrub off stains with Bring-It-On Cleaner
You'll be amazed at how effortless it is to use Bring-It-On Cleaner on your car windshield.
Smear just an enough amount of the solution all over your windshield, focusing on the area that has high concentration of hard water spots.
To scrub off the stains, you may use a non-abrasive kitchen scratch pad. But if you want to speed-up the process, use the Bring-It-On Drill Pads which, when attached to a household drill, can accomplish the task for you in no time, no sweat.
Rinse off the solution with water and then wipe off excess water with a clean cloth or a squeegee.
With Bring-It-On Cleaner and Drill Pads, looking through a clear car windshield again is quick and easy.
Regularly clean your car glass (and your headlights) to avoid build-ups of hard water spots. Remember, a spotless windshield is important not only to enjoy the view of the outside world while driving but to ensure your safety too, especially during stormy or rainy days.
---