Prevent yourself from these harmful cleaning chemicals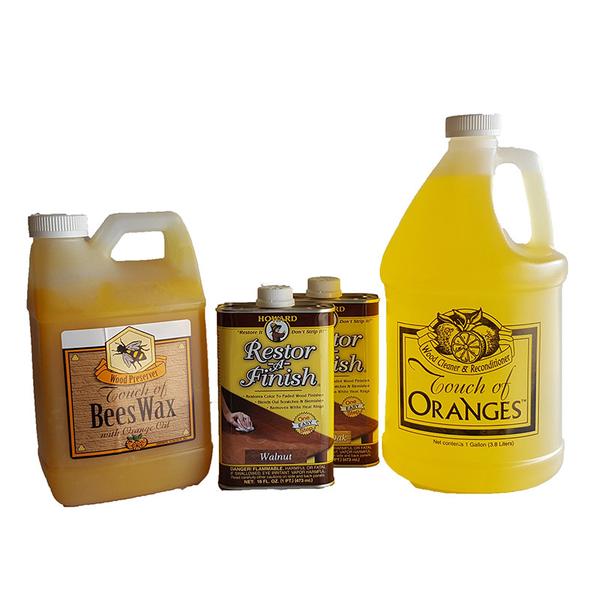 With a plethora of cleaning and wood cleaning products on the market, it is difficult to choose the best one. The very first thing to do is, avoiding the products that have these chemicals:
Ammonia

Chlorine

Formaldehyde

Chloroform

Triethanolamine (TEA)

Diethanolamine (DEA)
All these chemicals are harmful to you and your family. Talking specifically about TEA and DEA, these two chemicals are considered to be potential carcinogens. It is commonly found in various cleaners and even personal care products.
Using safer alternatives like baking soda is indeed a good idea. But, the only problem is that they are effective up to a certain extent. You can't expect them to remove stains that are years old. Nor, they offer a brand new look to your wood items.
This is where Touch of Oranges takes the stage. This product meets all the two challenges discussed above. There isn't any harmful constituent that's dangerous to you or your furniture. And, it offers superior cleanliness by removing stubborn stains.
The wood furniture cleaner we offer doesn't leave any residue behind. Instead, it leaves a refreshing smell you will love.
Touch of Beeswax wood preserver is another product essential for restoring the beauty and shine of your wood products.
You will also find the combo packs online that will help you save money. We offer free shipping if you order the products for 75 dollars or more.
Check more products or order them today from here: https://touchoforanges.com.
---